Waratah Carpet Cleaning Central Coast
The Carpet Cleaning Experts You Can Trust
Be amazed at the best carpet cleaning service on the Central Coast with over a decade of experience.
Get your
obligation FREE
quote now!
Waratah Carpet Cleaning Central Coast
The Carpet Cleaning Experts You Can Trust
Be amazed at the best carpet cleaning service on the Central Coast with over a decade of experience.
Get your
obligation FREE
quote now!
Professional Central Coast Carpet Cleaning Services
Residential Carpet Cleaning Central Coast
Carpet cleaning is essential for keeping your home feeling fresh and clean. A professional carpet cleaning service can remove deeply embedded dirt, dust, and allergens, leaving your carpets looking and smelling like new. You can trust us to choose the right cleaning solution for your home and family. 
Upholstery Cleaning Central Coast
It's important to clean upholstery regularly to maintain its appearance, extend its life, and improve indoor air quality. Furniture such as sofas, chairs, and ottomans are often covered in fabric or material that needs to be cleaned to remove dirt, stains, and allergens. We clean all fabric types, including natural, synthetic, and leather.
Rug Cleaning Central Coast
Rug cleaning is a crucial aspect of maintaining the appearance and longevity of your rugs. Regular cleaning helps remove dirt, dust, and allergens that can accumulate over time and cause damage to the fibres. You can trust Waratah Carpet Cleaning Central Coast to treat your valuable rugs with the care and attention they deserve, leaving them looking as good as new.
Commercial Carpet Cleaning Central Coast
Commercial carpet cleaning removes dirt, dust, and other debris from carpets in commercial settings, such as office buildings, hotels, schools, and other public facilities. This cleaning is essential for maintaining the appearance and hygiene of these spaces and prolonging the carpets' lifespan. We deep clean the carpets, removing surface dirt, embedded grime, and stains. Employees and visitors will benefit from a healthier ambience, improved indoor air quality, and enhanced carpet appearance.
Mattress Cleaning Central Coast
Your mattress is a vital component of a good night's sleep – but it's also a breeding ground for nasty bacteria, dust mites, and other contaminants. The steam extraction methods we use at Waratah Carpet Cleaning Central Coast remove dirt, oils, skin cells, and other pollutants, leaving your mattress fresh, sanitised, and ready for a comfortable night's sleep.
About Waratah Carpet Cleaning Central Coast
We are professional carpet cleaners that have provided superior carpet cleaning services to the Central Coast community and businesses for over 12 years. Our services include wet and dry cleaning of carpets, rugs, upholstery, and more.
Using eco-friendly products, we clean and sanitise carpets, upholstery, rugs, and mattresses, leaving them clean, stain-free, and fresh. Our cleaning method removes dirt, debris, and allergens from the bottom of the fibres to the surface, ensuring a thorough and hygienic clean.
Waratah Carpet Cleaning Central Coast Customer Reviews and Testimonials
Alice
⭐⭐⭐⭐⭐
I highly recommend Terry for his services. Terry provided a quote representing great value and responded in a timely manner. He was able to book me in at short notice, and was very happy to share his knowledge (tips and duration for ventilating the area to dry post-clean, how often to get the carpets cleaned, and how he can manoeuvre around furniture if it can't be moved). I had my carpets cleaned at 1pm yesterday, and today they look new. In the photo I uploaded, you can even see his attention to detail cleaning right up to the interior of the closet, and how thorough he was. Thank you Terry for your 5 star service, looking forward to booking you for my next clean.
Douglas Chang
⭐⭐⭐⭐⭐
Terry was excellent. We weren't sure if the end of lease carpet clean could be improved. Terry came around very promptly to examine and quote then provided a flexible solution. The results were a massive improvement. Thanks terry. Highly recommended.
Stephen Neander
⭐⭐⭐⭐⭐
We used Terry for the first time this week. He's not only professional but also passionate about what he does. The service he delivers is outstanding. After arriving on time Terry carried out the cleaning of our carpets with care and efficiency and the result was a first class job. I heartily recommend Terry and Waratah Carpet Cleaning. Great job Terry
Carpet and Upholstery Cleaning Methods We Use:
A Safe and Efficient Solution Carpet Cleaning Technique
How Does Carpet Dry Cleaning Work?
The dry cleaning process uses special cleaning powders sprinkled on the carpet and then worked into the fibres with a machine. The powders attract and absorb dirt and oils, leaving your carpets fresh and clean. This method is quick, effective, and best of all, your carpets will be dry and ready to use in just a few minutes!
Benefits of Carpet Dry Cleaning:
Dry carpet cleaning is convenient for busy homeowners since there is no need to wait for carpets to dry.
Our dry cleaning method leaves no sticky residue that can attract dirt and grime.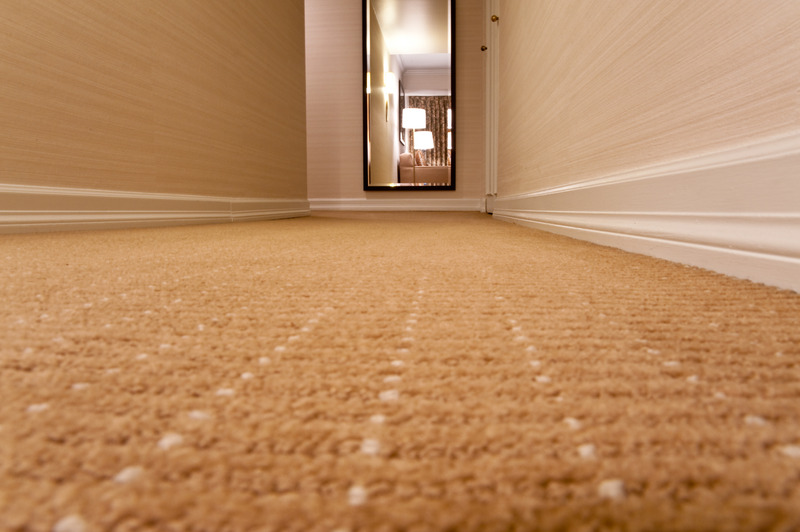 This method is safe for all types of carpets, including delicate fabrics.
We use eco-friendly, non-toxic, biodegradable powders that won't harm your family and pets.
Let Waratah Carpet Cleaning Central Coast help you save time and money by booking a dry carpet cleaning service today! We offer fast and effective carpet and upholstery cleaning solutions that make your carpets look and feel brand new.
Get your free, no-obligation quote today!
The Power of Steam Cleaning for Carpet Cleaning
Method #2: Steam Cleaning
Steam cleaning removes dirt, bacteria, and allergens deep within carpet fibres using hot water and a cleaning solution. The high temperature of the steam also helps sanitise your carpets, leaving them clean and hygienic.
Carpet Steam Cleaning Benefits:
Steam cleaners can remove dirt and grime from even the toughest carpets, leaving them clean and smelling fresh.
Steam cleaning is safe on any carpet.
Steam kills bacteria, germs, and allergens, improving your home's indoor air quality.
Our steam cleaning method uses only natural, eco-friendly cleaning agents.
Say goodbye to dingy and dirty carpets. Get in touch with us today to schedule a steam cleaning appointment. Our team will work with you to create a customised cleaning plan to fit your needs and budget.
Get your free, no-obligation quote today!
Why Trust Waratah Carpet Cleaning Central Coast
Call Now To Get Your Free Quote
What are you waiting for? Bring your carpets and upholstery back to life with Waratah Carpet Cleaning Central Coast.